AY Clients - Braille House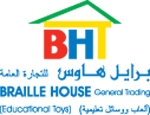 The website is made with Arabic and English interface. It also provides shopping basket or cart for the visitors. It has the features such as enable the visitors to increase and decrease the font size of the text.

Testimonials

I love my website designed with the help of AYMarketing - they are talented and experts in their field and above all very reliable.. I wholeheartedly reccommend their services.

CARi