AY Clients - Braille House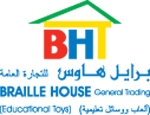 The website is made with Arabic and English interface. It also provides shopping basket or cart for the visitors. It has the features such as enable the visitors to increase and decrease the font size of the text.

Testimonials

AY Marketing is helping me a lot with my business, with your dedicated people and excellent working system; this is why you are different to the other website consultancy you are very professional and easy to approach. Keep up the good works and more power….

Hisham Hindi