AY Clients - Saca International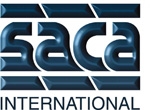 The Saca website is flash animated that promotes the company's category, product and brands. It has the gallery of their products with full featured gallery of machineries and the administrator can add pictures of latest products. In addition, the website is very functional and user friendly in terms of navigation.

Testimonials

I love my website designed with the help of AYMarketing - they are talented and experts in their field and above all very reliable.. I wholeheartedly reccommend their services.

CARi